Homepage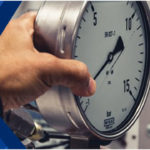 CIS REFERRAL CALIBRATION PROMO
Get a $50 discount voucher for your calibration needs!
Refer a company to CI Scientific now.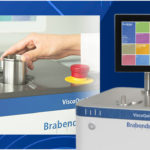 OPTIMIZE YOUR WORKFLOWS AT ALL PROCESS STATIONS
Thanks to the exceptional range of applications and the quick measurement method, the Brabender ViscoQuick offers a wide range of possible uses. Streamline and optimize all workflows at all process stations of your quality and production control system.
Where measurement is paramount to success
Our Services
CIS Scientific's laboratories received ISO/IEC 17025 certification, demonstrating that they function effectively to produce accurate results and are confident in delivering services domestically and internationally. The NATA accreditation formally recognizes that CI Scientific facilities offer consistent technical results, allowing the business community to trust the facility's services to reduce risk, increase tendering success, and facilitate trade. ...

CI Scientific has been certified by the National Measurement Institute (NMI), Australia's measuring authority that establishes and maintains national measurement standards that are recognized internationally in the delivery of world-class measurement products, advice, and client services, as well as administering the measurement regulatory framework.

CI Scientific recorded its commitment to excellence, following the assessment procedure established by the International Organization for Standardization or ISO, to meet client needs, improve the consistency of its operations, and gain international quality recognition. The ability to consistently produce products and services that fulfill customer and regulatory criteria are demonstrated by this standard.

CI Scientific possesses Regulation 13 Certificates, which are commonly required by Continuously Operating Reference Stations (CORS) operators. Under the National Measurement Act of 1960, CI Scientific serves as a verifying authority, giving a legal line of traceability.
Our Story
CI Scientific Pty Ltd was founded in 1969 by Mr. Jurgen F Cyrulla. In 2005, this family-owned corporation based in Australia was restructured when his son Mr. Jurgen M Cyrulla became a major shareholder and the firm's sole director. Autoclave Australia Pty Ltd a wholly owned subsidiary engaged with the rapidly growing sterilization business was formed in 2013. To directly attend to the needs of their Victorian customers, CI Scientific Victoria was incorporated in 2016. ...

CI Scientific Pty Ltd holds a substantial presence in the supply of industrial and laboratory instrumentation in Australia, New Zealand, and the Pacific Islands and continues its growth by introducing new product portfolios complemented with dedicated teams of trained and skilled personnel.

CI Scientific Pty Ltd.'s people are guided by principles of commitment, innovation, communication, excellence, and ownership in the fulfillment of their tasks. These core values enable the company to deliver innovative solutions.